10/01/2018
Apply for Walking Tour(Oct/2018)!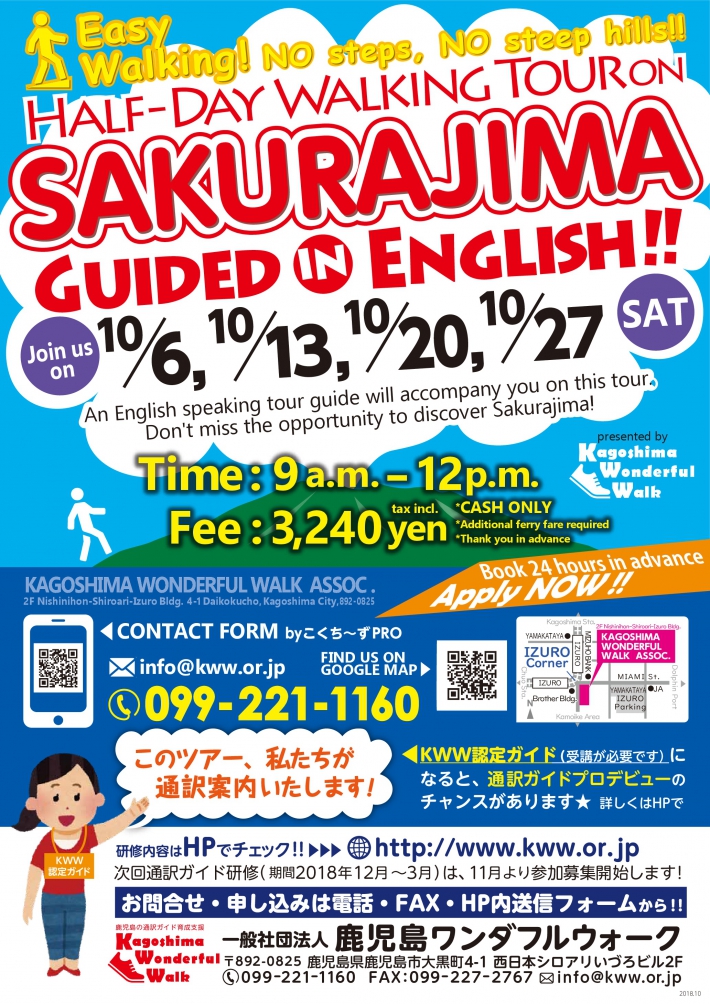 Apply for Walking Tour(Oct/2018)!
Easy Walking Tour Guided in English! To Join, Please fill out form below.
If you are interested in visiting an active volcano Sakurajima, try our half-day walking tour.
It begins from downtown Tenmonkan (KWW Office). After taking Sakurajima Ferry to Sakurajima Port, walk to Sakurajima Visitor Center, then to Sakurajima Yogan Nagisa Trail. The tour ends at Footbath.
An English speaking tour guide will accompany you on this tour. Don't miss the opportunity to discover Sakurajima!
Date:October, Saturday
Time: 09:00-12:00
Fee: 3,240 yen (tax included) *Additional ferry fare will be required.
Please pay at the office. (cash only)
Please book 24hours prior to the tour.
※24 hours prior to the tour.